Eco Products Group was conceived by Harmon Houghton in 2003 by observing the amount of water that was flowing down the sink totally unused while washing a glass at the kitchen sink. The same observation was made the next morning while taking a shower and subsequently while brushing his teeth and shaving. It was estimated that only 10-30% of the water was actually being used.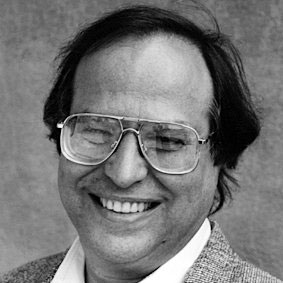 Having developed a "Hands & Eyes Free" technology for warehouse order picking, it became obvious that there must be a way to control the flow of water from a faucet in a hands & eyes free manner. The genesis for the Ecofaucet™ became obvious; by installing a foot pedal one could control the on/off, hot/cold, volume/pulse of the water flowing from a faucet, leaving the hands free to perform other tasks.
The initial designs failed to preserve the above sink faucet configuration, same as all foot pedal on/off switched faucets used in industrial and medical applications do. It became obvious that in order to preserve the above sink utility and investment in faucet fixtures there had to be an innovative approach to control the flow of water below the sink.
Mr. Houghton drew upon his computer experience and developed a logic diagram for the different states that would be required. With the logic diagram in hand, the Ecofaucet™ plumbing schematic was developed and the under sink configuration was incorporated as part of the methodology of the patent claims. A ball valve / mixing chamber actuated by a foot pedal was designed and incorporated into the apparatus. The patent application was submitted to the USPTO on October 14, 2004.

In 2005 the EPG and Harmon Houghton started to develop the Sinkbridge™ and Showerfaucet™ product lines, as well as developed enhancements to the Ecofaucet™ valve mechanism.
In 2006 Harmon Houghton recruited an advisory group to serve as a management group and potential board of directors. A business plan and marketing plan were initiated and developed.
Development and design work was started on a greywater recycle product line, the Drainharvest™ system that will harvest, store and recycle greywater for subsequent non-potable use for toilet tank, gardening and washing functions.
In 2007, Patent # 7,255,327 was issued for the Ecofaucet™ product line to cover both the apparatus and methodology claims as "Systems and Methods Providing Hands Free Water Faucet Control."
In 2008 EPG filed (9) additional provisional patents to cover enhancements and surrounding product lines.
Developed the Ecofaucet Cylinder prototype representing the first major faucet valve innovation since Delta Faucet introduced the ball valve.
In 2009 EPG defined its management team, marketing strategy and developed a detailed business plan.
EPG was recognized as one of ten corporations for water technology innovation by Imagine H2o .
In 2010 EPG introduced the Ecofaucet system at the American Water Works convention held in Chicago with over 15,000 water professionals in attendance.
EPG was selected by Technology Ventures Corporation as a presenter for the 2010 Venture Capital Symposium.
EPG was featured in the Alliance for Water Efficiency (AWE) www.watersmartinnovations.com conference in Las Vegas as part of the Product showcase.
EPG is has developed manufacturing specifications
EPG has accepted delivery of its first production run of 100 units
EPG is cycle testing and developing quality standards for delivery of the
In 2011,  EPG has developed the Ecoflow smart controller™ providing voice actuated control of faucet functions to include volume, pressure and duration for preset and programmable faucet functions;
EPG has been selected as a presenter at the Clean Tech Forum;
EPG Is in talks with Joint Venture partners in the UK and Middle East; the Ecofaucet™
EPG will be included in municipal water use reduction pilot program by the City of Albuquerque .
In 2012, EPG incorporated in the state of Wyoming, apointed a board of directors with expertice in finance, management and environmental technology and water industry to guide the company through its growth.
EPG authorized the sale of of stock for capital investment.
EPG continued developemnt of its voice recognition module and smart faucet technology based on android controls
In 2013 EPG was awarded additional patents for "System and Methods for Hands Free Faucet Control"
EPG has developed a Private Placement Memorandum that is available upon request
MISSION STATEMENT
Currently only 1% of the worlds water supply is potable. The growing populations, drought conditions and increasing demand for potable water are depleting the global water reserves along the same trend line as petroleum. Severe shortages are being reported and experienced by every country. Water conservation in residential, commercial and institutional environments will be mandated by every municipality, state, and country in order to conserve potable water at the point of use.
The Eco Products Group mission is to develop user controlled retro-fit systems and methods to conserve potable water through patented products for conserving 50% – 70% of the water utilized at the faucet, sink, shower, tub, drain and toilet. The innovative Ecofaucet™,Sinkbridge™, Showerfaucet™, and Drainharvest™ product lines represent the first integrated water conservation system for residential, commercial and institutional environments